Nova Scotia Vacation Packages
An Amazing Nova Scotia Adventure Package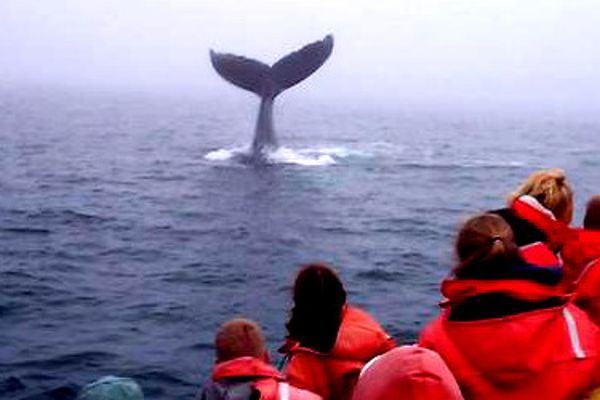 The Bay of Fundy is one of the best places in the world to go whale watching because of the variety of species of whales that spend their summers in the Bay as well as the incredible number of whales that come to the Bay. Eleven different species of whales come to the rich feeding grounds to raise their young and to prepare for their long journey southward for the winter. The waters at the ... read more »
Annapolis Royal Tour
Two nights accommadations in a queen room
A delicious hot breakfast each morning
Admission to Annapolis Royal Historic Gardens
Dinner for two at Restaurant Compose
Tickets for the Candlelight Graveyard tour at Fort Anne

Your tour starts at the beautiful Annapolis Royal Historic Gardens, "a premier Nova Scotia attraction showcasing gardening ... read more »
Harbourview Inn is the perfect location for a romantic getaway with lots of fresh flowers, quiet nights and soft fragrant sea breezes. When you arrive at the Harbourview Inn, fresh flowers from our gardens and a bottle of Nova Scotia wine will be awaiting you in your queen room. After settling in, enjoy a walk in this tranquil, country area or enjoy a dip in our pool.
In ... read more »
A Whale Watching Tour on the Bay Of Fundy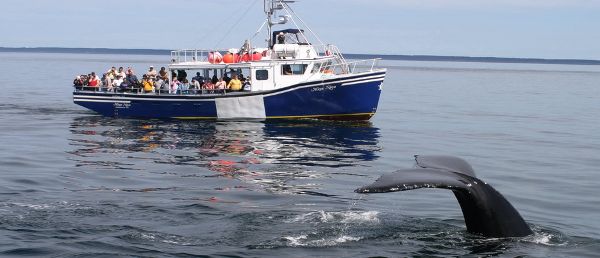 The most popular activity for visitors to our area is experiencing the excitement of seeing whales, dolphin, and seals as well as numerous sea birds while cruising aboard a whale-watch boat. Being "up-close and personal" with these gentle giants will truly be an unforgettable and educational experience and the highlight of your visit to our area.
Your package includes two ... read more »